THE MOMENT FOR GREEN HYDROGEN IS NOW
GREEN HYDROGEN IS A NECESSITY
The Sustainable Development Goals give us the keys to affirming that the future lies in acting today. The energy model is changing and green hydrogen is already a perfect opportunity to curb global warming and also a highly profitable investment.
of capex required to 2050, of which €400bn by 2030 in Europe
of hydrogen sales by 2050
of the Primary Energy Mix from 2% today
increase in electrolyser market
HYDROGEN WILL FLOW FROM SPAIN TO CENTRAL & NORTHERN EUROPE
Spain will become the main hydrogen exporter in Europe
• Some central and Northern European countries have limited potential to increase renewable capacity (wind and solar resource, physical space…) and will need to import renewable energy to comply with decarbonisation targets.
• Spain has huge capacity for additional renewables from both wind and solar technologies, as well as low green hydrogen generation costs and a strategic location to export green hydrogen competitively.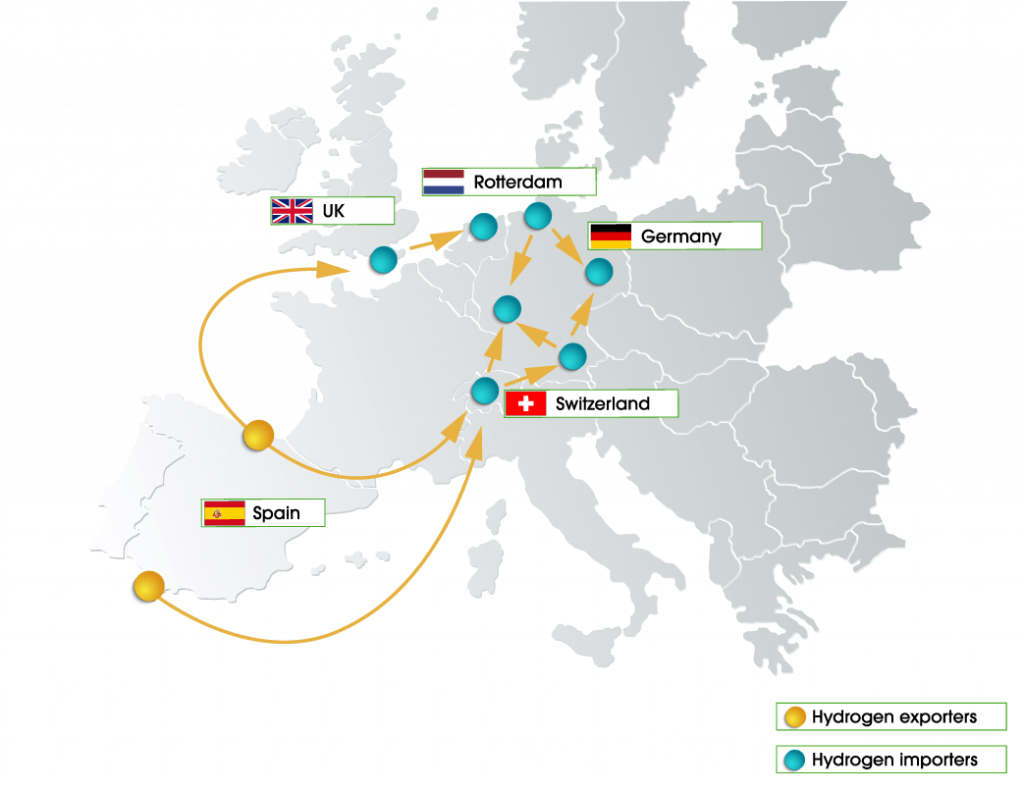 IBERIA IS THE PERFECT LOCATION FOR CLEAN ENERGY
Iberia has high renewable energy resources across the technology spectrum, affordable land availability and a strong transmission system, paving the way for it to become the standout leader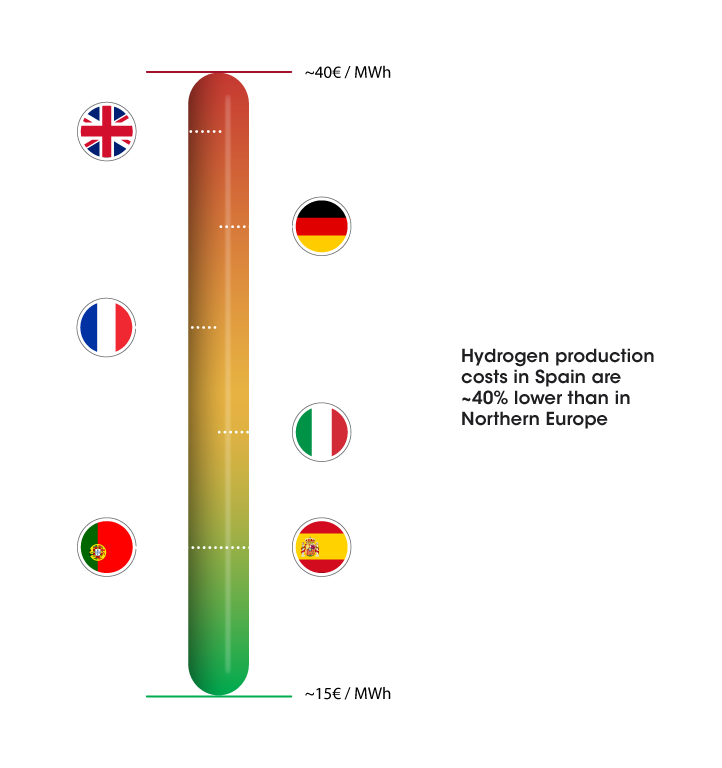 The Iberian peninsula has many advantages


Unique resource mix of extended solar hours, high solar irra- diation, strong winds, and heavy rainfall

Strong and well interconnected transmission network, with a unified electricity market (OMIE)

Population density strongly concentrated in urban areas resulting in a limited reach of the negative impacts of renewable developments

Significant portion of land with no current added value use, resulting in low prices and high availability of large plots of land.

Increasing electricity demand driven by electrification and new uses (EV Charging, H2, etc)
Iberia, is set to become a regional leader in renewable development over the next decade as a result of a mix of unique characteristics in Europe
GLOBAL ADDRESSABLE GREEN HYDROGEN
MARKET BY 2050
Hydrogen is going to become an international commodity, countries with abundant capacity to generate this renewable energy will be the main exporters of this product.